NEW CLASSES START SEPTEMBER 7
Check out our new schedule (below)!
Starting September 7
Every Wednesday and Friday 9:00-10:15 new morning yoga classes with highly experienced, certified yogini Nadezda Gorbunova!
Every Wednesday and Friday 13:30-14:45 we will have "Antistress" yoga class. Everyone can come! Iyengar yoga relaxed class especially suitable for beginners, seniors, pregnant women, women in their period, for those who want to calm down the mind through calm practice. Ambika
Starting September 8
Yoga-Nidra with Dr. Rita Pedane is back! One hour of this yogic sleep technique is equal to 8 hours of normal sleep! Join this deep relaxation class every Thursday 18:00-19:00!
Starting September 12
Ilona is back! Qi gong classes every Monday 18:15-21:00 guided by Master Ilona Alexeyeva!
Starting September 13
Exclusive Baduanjin qigong classes with Svetlana Volkova every Tuesday 17:30-19:00!  Dynamic Ancient China techniques for your health, beauty and well being!
Starting September 17
Saturday yoga classes with Ambika will start at 9:30 am!
Qi gong 1st level classes with Svetlana Volkova every Saturday 11:15-14:00!
Please call before visit our classes!
29828735
Read more about our teachers here
Read more about new classes here
---
IYENGAR-YOGA BEGINNER CLASSES
Every Wednesday and Friday
18:15-19:45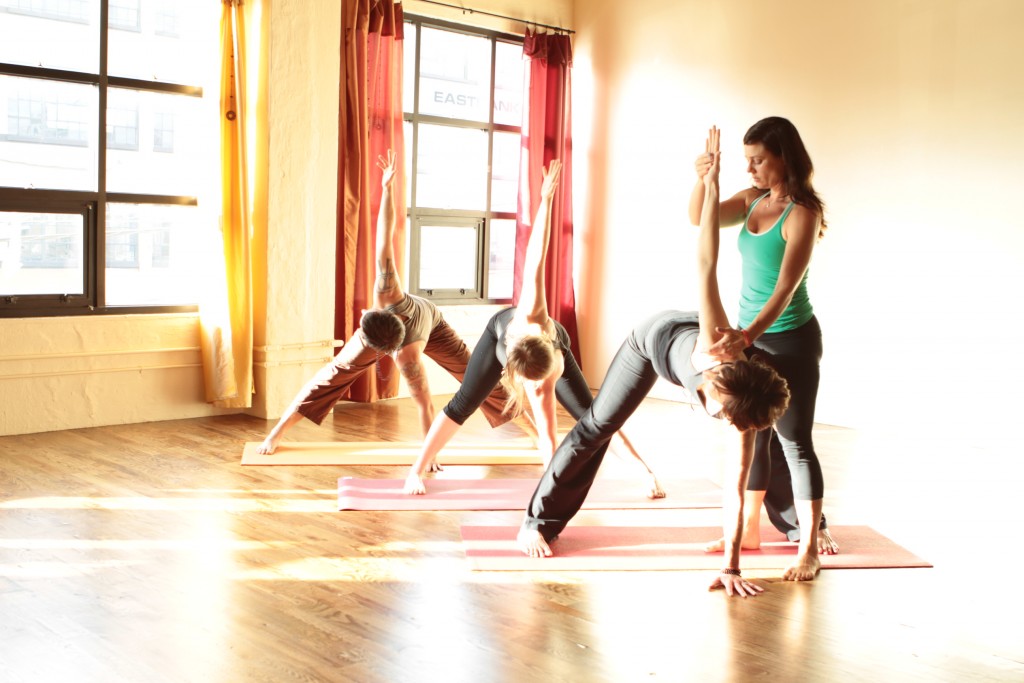 Ambika-Yoga offers new classes for beginners with Iyengar-yoga teacher Nataliya Demchenko.
Natalya started to practice Iyengar yoga in 2001 and teaches this method since 2008. Iyengar-yoga helped her to get through health difficulties with her beck. She will be happy to share her knowledge in yoga and yoga therapy according her own experience.
Iyengar Yoga is best tipe of yoga for beginners. It often makes use of props, such as belts, blocks, and blankets, as aids in performing asanas (postures). The props enable students to perform the asanas correctly, minimizing the risk of injury or strain, and making the postures accessible to both young and old.
For more information contact us:
29828735
ambika@ambika-yoga.com
---
Weekly Yoga Classes at Sadovnikova 20, A entrance, 4th floor, room 421
Our Classes: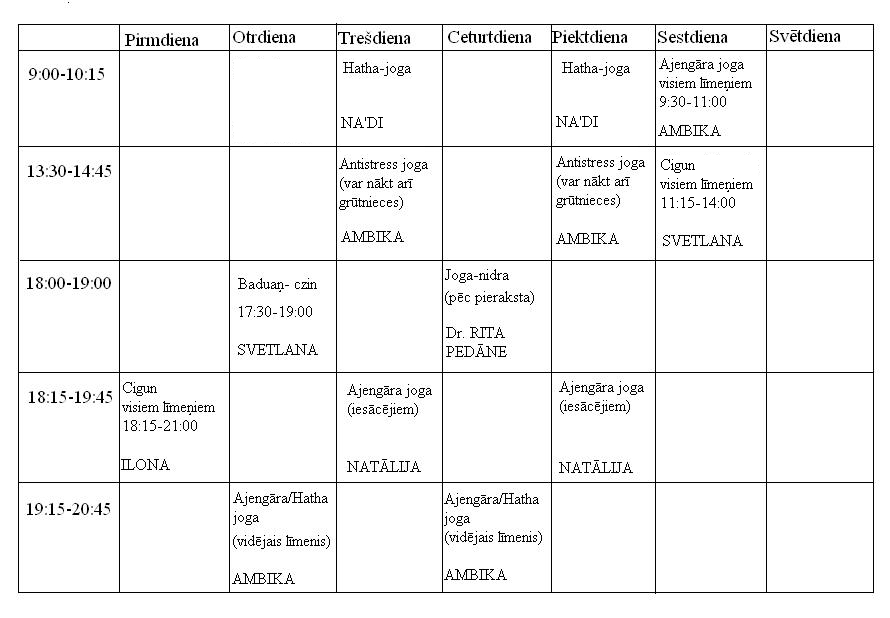 Prices for all classes:
8x – 40 € (You can use it for 2 months)
4x – 25 € ( You can use it for 1 month)
1x – 7 €
Private class – 40 €

You can leave your car in the parking place near "Veselibas centrs 3". It will only cost you 1,50 

€

for all the time you will spend at the yoga class.
Or you can leave it on nearby streets for free.
All are Welcome!!!